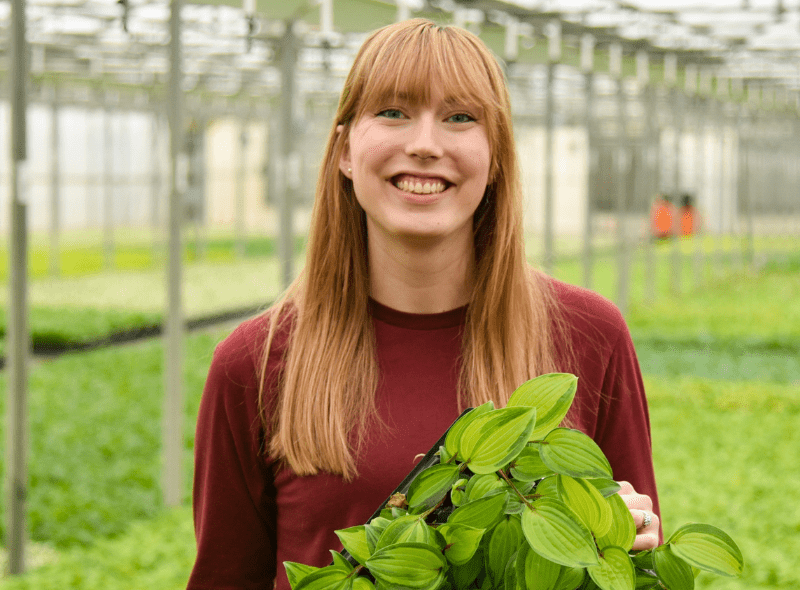 Jaclyn Workentine
Company
Job Title
Accomplishments
Established quality control practices in the shipping department and at contract grower sites, and has created lines of communication to streamline sorting processes.
Developed training PowerPoints and schedules for incoming employees.
Advanced from grower technician to lead grower in under a year.
Extracurricular
A Beautiful Arrangement: Jaclyn is a certified floral designer. "I love to design with locally grown flowers, and in the warmer months I often have fresh floral arrangements on my kitchen table."
Fun Facts
An Avid Reader: Reading is one of Jaclyn's favorite hobbies, along with cooking and gardening. She typically reads 40 to 50 books a year, including a re-reading or listening to the audiobook of "Pride and Prejudice" once a year (the 2005 version of the movie is her favorite, too).