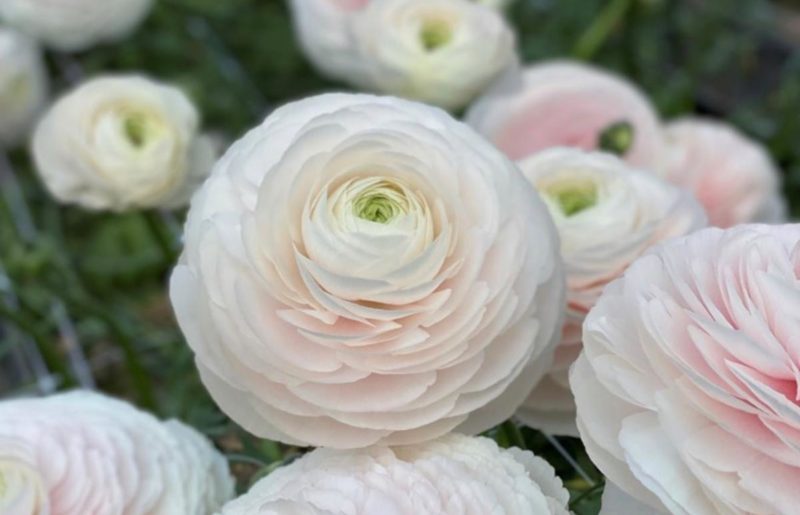 ASCFG Announces 2021 Cut Flowers of the Year
The Association of Specialty Cut Flower Growers (ASCFG) has selected varieties of cut flowers in four categories — Bulb, Fresh, Foliage and Woody — as Cut Flowers of the Year for 2021.
Varieties are nominated based on their ease of culture, productivity and marketability. Many of them are noted as top performers in the ASCFG's Cut Flower Trials program. The ASCFG's 2,500 members vote for their choices based on their experience growing and selling each species or cultivar.
The 2021 winners are:
Fresh Cut Flower of the Year

Hellebore Ice N' Roses series
Plants are crosses between Helleborus x ericsmithii and Helleborus x hybrida, and are strong, long-lived growers. Flowers in this series range from a white, pinkish rose to a deep red, and are carried on 24-inch stems. One plant can produce more than a dozen tall, multi-flowered stems!
Woody Cut Flower of the Year
Viburnum opulus 'Roseum'
Many plants are called "snowball bush," but Viburnum opulus 'Roseum' is the original. It's easy to see why: in mid to late spring, it bears huge, rounded clusters of pure white flowers that do indeed resemble snowballs. Elegant lobed foliage provides a timeless look equally at home in event work, bridal, retail, and farmstand applications. This deciduous shrub is hardy in USDA Zones 3 to 8, and can grow to about 12 feet.
Bulb Cut Flower of the Year
Ranunculus 'Cloni Success Hanoi'
This extremely popular cultivar carries very large flowers made of soft, paper-like petals on sturdy, thick stems. The powdery pink blooms make every bride's blush flower fantasy come true. It's pretty much the "Queen of the Cloni." Because of the cloning techniques used to propagate this variety, corms will produce a very homogeneous flower, with stunning results. Besides that, Hanoi is a strong-performing variety with a long vase life. Not only a queen — also a workhorse!
Foliage Cut Flower of the Year
Baptisia x variicolor 'Twilite Prairieblues'
The blue-green foliage, bicolored violet and yellow blooms, and ornamental seedpods make this variety a multi-purpose cut flower. Plants produce straight, strong stems about four feet tall, and are hardy in Zones 4 to 8. Flowers May through June.
For more information, go to www.ascfg.org.