Contact Your Local Representative
We recently received this legislative action notice from OFA – An Association of Floriculture Professionals – and the Society of American Florists (SAF) and wanted to pass it on to you.
The Floriculture & Nursery Research Initiative is at risk in this year's federal budget proceedings. Advocates of this initiative are requesting an additional $2.25 million be added to the USDA-Agricultural Research Service base budget for fiscal year 2009, for a total of $8.5 million. This initiative is indicative of the strong cooperation among industry leaders, ARS scientists and university research facilities all over the country, and it needs the maximum government financial support.
Please read below and contact your local government representatives to impress upon them the importance of this initiative – the longevity of our industry depends on it!
Best wishes,
The staff of Lawn & Garden Retailer and GPN
Floriculture & Nursery Research Initiative
If you have not already done so, it is crucial that you e-mail your Senators and Congressional Representatives within the next few days to urge increased funding for the Floriculture & Nursery Research Initiative.
This year will be a difficult one for funding, and Congress must hear from the industry in support of the initiative!
The House and Senate Appropriations Committees are meeting soon to make their decisions, so it's important to act now. Please take a couple of minutes to e-mail your Representatives and Senators, urging them to support increased funding for the initiative in this year's USDA-Agricultural Research Service budget.
Log onto www.safnow.org, click on "Write to Congress," and access the "Research Funding" letter. To make your letter most effective, take another minute to add one or two sentences about your business, which (of course) is in his/her district and therefore important to him/her!
Floriculture and nursery crops are the third-largest domestic crop in value, outranked only by corn and soybeans. However, their research commands a much smaller portion of the USDA research budget. It needs to grow! Research costs have risen, just like costs in the rest of our economy. And the increase in imported pests and diseases requires more research to avoid economic damage to our industry.
Research projects funded by the Initiative are helping growers to control costs, and produce better, more competitive products – benefiting retailers, wholesalers, and consumers.
Visit www.safnow.org for a copy of SAF's position paper on this very important issue – it will also give you some interesting examples of the research that is being funded! If you have questions, contact Lin Schmale, [email protected].
Sincerely,
OFA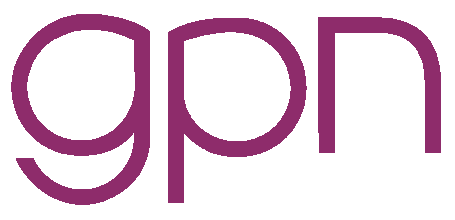 75 Applewood Drive, Suite A
P.O. Box 128
Sparta, MI 49345
Get one year of Greenhouse Product News in both print and digital editions for free.
Interested in reading the print edition of GPN?
&copy 2020 Great American Media Services & Greenhouse Product News. All rights reserved.
website development by deyo designs