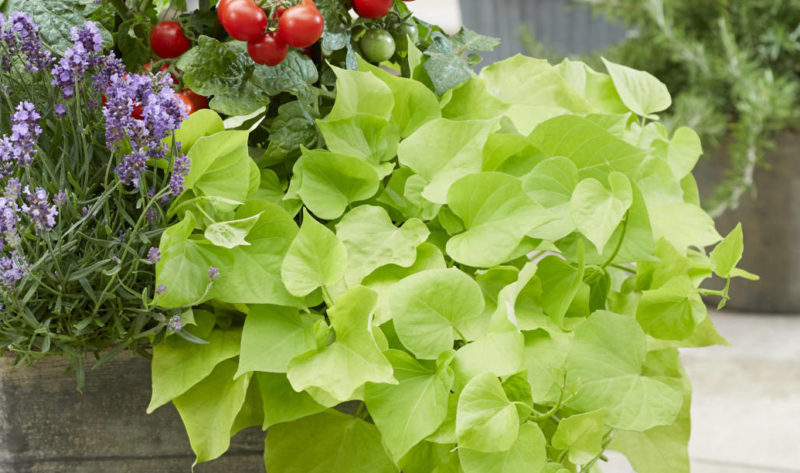 Farwest Announces People's Choice Winners
Three plants and four runners-up were chosen as People's Choice Award winners this year for the 2020 New Varieties Showcase, presented by the Oregon Association of Nurseries and the Farwest Show, and sponsored by Hip Labels
This year's Farwest Show did not take place due to the COVID-19 pandemic and the resulting closure of the Oregon Convention Center. However, that did not stop the New Varieties Showcase from happening. Some 39 plant selections were accepted into this year's showcase after demonstrating improved qualities from prior selections, such as color, form, habit or disease resistance.
"It was important to us to keep the New Varieties Showcase relevant despite the cancellation of Farwest, and to offer a venue for growers and breeders to show off their newest and hottest selections," said Zen Landis, showcase organizer.
Selections were displayed on www.farwest.com and in the August issue of Digger magazine. Voters were able to choose their favorites online at the show website or by scanning the plant images in Digger using the HipEngager feature. More than 1,000 votes were collected before voting ended Aug. 28.
After a final tallying of the votes, the three highest-voted plants were:
1st Place: Ipomoea 'Treasure Island Makatea' (bred by Louisiana State University and introduced by Concept Plants)
The Treasure Island sweet potato series combines flavor and beauty, making it a real treasure for growers and gardeners alike. Makatea bears vigorous vines with chartreuse heart-shaped leaves which look luscious spilling out of hanging baskets or containers. At the end of the season, gardeners can harvest the edible white-flesh tubers, which are ideal for Asian and Caribbean cuisine.
2nd Place: Dryopteris 'Jurassic Gold' (discovered by Bob Hollister near the Jurassic Coasts, United Kingdom, and introduced by Concept Plants)
Dryopteris 'Jurassic Gold' is a unique fern that has an excellent spring foliage color. The young shoots are golden orange fading to bright golden-yellow and green. Compared to Dryopteris erythrosora (autumn fern), the new shoots of Jurassic Gold are bigger, bolder and richer in color. Its fresh orange fronds brighten up shaded places in the garden or on the terrace.
3rd Place: Clematis 'Little Lemons' (hybridized by J. van Zoest BV in the Netherlands and introduced by Concept Plants)
This unique variety was selected because of its compact size, yellow bell-shaped flowers, seed heads, and long flowering period. Perfect as a garden plant, in containers and hanging baskets. Cheerful yellow blooms contrast nicely against the shiny, compact foliage. After flowering, the shiny seed heads appear, giving an extra decorative effect.
The following honorable mentions exhibited a style and grace that set them apart in the contest and earned them runner-up titles:
Trees: The Miss Congeniali-Tree Award goes to … 'Ruby Sunset' Maple (J. Frank Schmidt & Son Co.).
Shrubs: The Brilliant Blossom Award goes to … 'Akadama' Hydrangea (Star Roses & Plants).

Perennials: The Pinnacle of Perennials Award goes to … 'ArtisanRed Ombre' Echinanea (PanAmerican Seed).
Annuals: The Five-Star Foliage Award goes to … 'Heartbreaker' Coleus (Ball FloraPlant).
The next Farwest Show — to include the New Varieties Showcase — is scheduled to take place Aug. 18-20, 2021 at the Oregon Convention Center in Portland, Oregon.
To learn more about purchasing the showcase entries, check out the feature in the August issue of Digger magazine and the Farwest Show website at farwestshow.com/new-varieties-showcase.